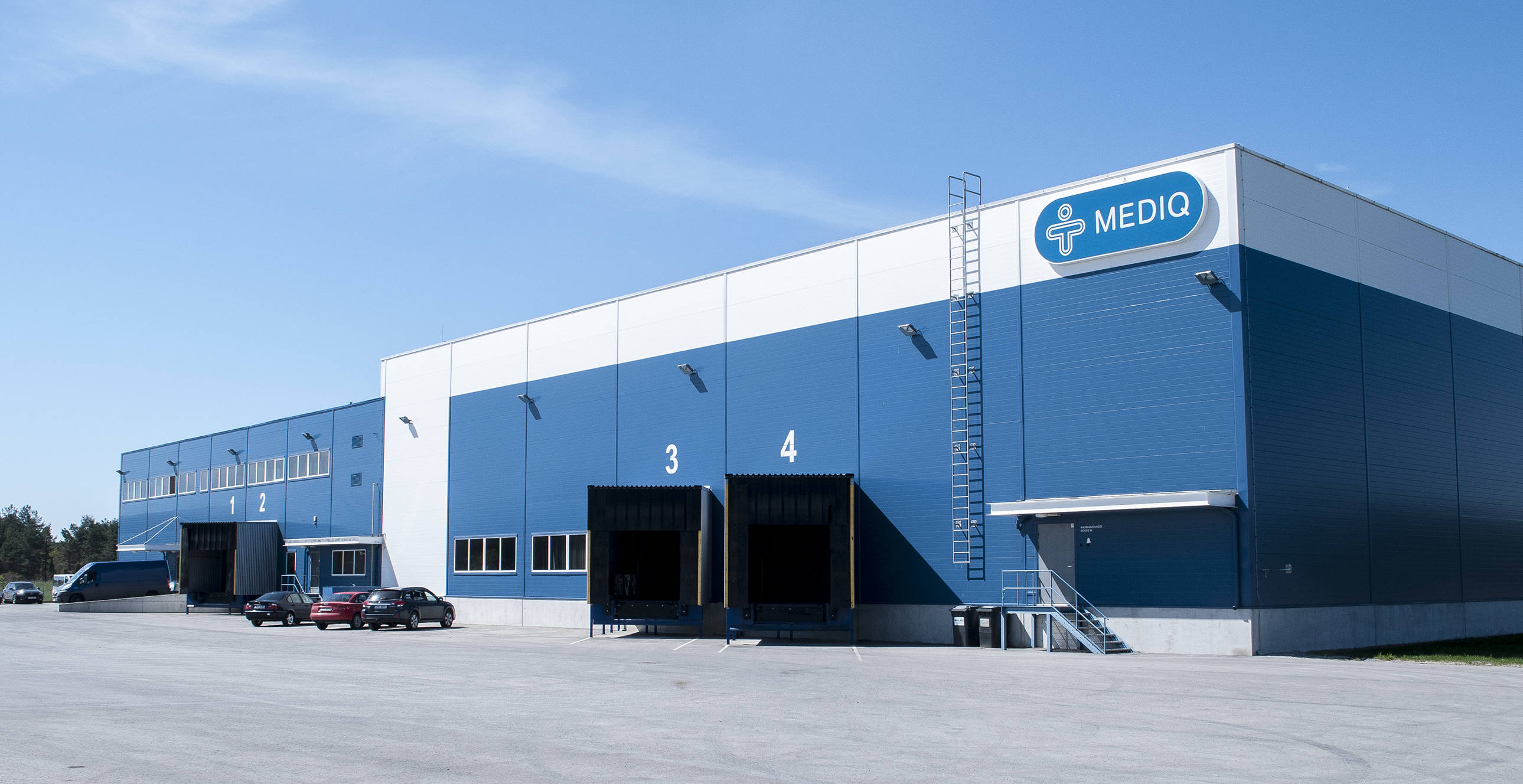 About us
Mediq is an international company that sells a wide range of medical and laboratory equipment and supplies. We deliver products to hospitals, nursing homes, other healthcare institutions, research and industrial laboratories, as well as directly to people's homes.
About us
1992 AS Oriola, a subsidiary of the Finnish company Oriola OY, started working in Estonia in the field of wholesale of pharmaceuticals, hospital, and laboratory supplies.
On 31.05.2010, Oriola-KD Healthcare OY was sold to the Dutch company Mediq N.V.
In connection with the sale, the division also took place in the Oriola – KD Group's subsidiaries in Estonia, Latvia and Lithuania.
As a result of this sale, Mediq N.V. changed to become the largest distributor of medical products in Northern Europe.
On 01.07.2010, Mediq Eesti OÜ started operations, taking over the product groups of hospital and laboratory supplies and equipment of AS Oriola.
Mediq Eesti also stores and transports goods to customers.
In 2022, Mediq Eesti OÜ was selected to the Äripäev Harju County companies TOP list.
Äripäev certificate

Customers
Our main customers are hospitals, family doctors, nursing homes, medical equipment stores, pharmacies, and research institutions, and we also have many customers among industrial companies, veterinarians, and beauty salons.
Our team is committed to finding optimal solutions for our customers to ensure long-term customer benefits.
In our product range, we give priority to quality, innovation, and suitability to the needs of our customers.
We are a reliable partner for business and private customers using medical and laboratory products who value quality, flexibility, and friendly customer service with superior after-sales support.
All our efforts are aimed at satisfying the needs of our customers, putting the patients first when it comes to medical products.
We want to be an open and transparent company, and we also expect this from our partners.
Quality and safety
The following measures have been taken to ensure quality and safety:
Compliance with laws and regulations
Internal guidelines and external certification systems
Evaluation of suppliers to ensure quality and prevent counterfeiting
Mediq Eesti OÜ has an ISO 9001:2015 certificate issued by Bureau Veritas Eesti OÜ.
ISO Certificate
Mediq Eesti OÜ omab Bisnode Estonia AS poolt välja antud AA klassi krediidireitingu tunnistust.
Class AA Credit Rating Certificate